EU4Ocean WINTER SCHOOL on Ocean Literacy & Collaboration
12 Dec 2022 @ 12:00am - 14 Dec 2022 @ 12:00am, UNESCO Venice Office, Palazzo Zorzi, Salizada Zorzi, Venice, Metropolitan City of Venice, Italy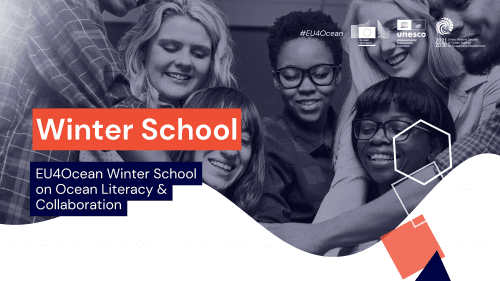 Are you a youth from the Mediterranean?
Are you following a Master's course or P.h.D?
Would you like to know how you can best collaborate in a multicultural and multidisciplinary environment across the ocean? The Call for Applications for the EU4Ocean WINTER SCHOOL on Ocean Literacy & Collaboration is now open!
The WINTER SCHOOL is a 3-day event dedicated to thinking about how to better collaborate on ocean-related projects.
The event is developed under the European Ocean Coalition (EU4Ocean) framework in the context of the United Nations Decade of Ocean Science for Sustainable Development (2021-2030)
The deadline for applications is 13th of November, and successful candidates will be notified by 15th November.
The event will take place in Venice, at the UNESCO Regional Bureau for Science, Culture and Education in Europe facilities.
Would you like to participate?
Participate in the selection process, find more information and the application form!
https://docs.google.com/forms/d/e/1FAIpQLScyhaS7J9InygUHrO5sVQNUd7l1yPzpcpcxwbx4XS-1QUEpCg/viewform?usp=pp_url
#winterschool #eu4ocean #youth4ocean #oceanliteracy