President and CEO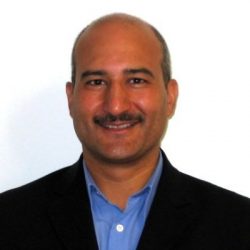 Anton Holland
NIVA Inc.
2 Goodfellow Crt
K2R 1C8 - Ontario | Canada
- Blue Economy
- Climate Change
- Marine Biology
- Marine policy
- Ocean Science Education
Description
Anton Holland is President and CEO of NIVA Inc., a consultancy focused on all aspects of science communication and knowledge brokering. He began his career as an aquatic biologist at the University of Toronto, quickly becoming a sought-after writer adept at describing scientific research for diverse audiences.
Anton leads NIVA's strategy to assist science-based organizations bridge the gap that exists between complex science subject matter and the information demands of different audience types. Using his considerable expertise in team leadership, corporate management, science writing, and project management, Anton heads NIVAs science communication and education team, covering an extensive range of scientific disciplines. He has developed keen insight into the need for clear and concise science writing for public audiences; this has provided him with the ability to find innovative ways to make the connections that help people understand science and technology. He is experienced in social marketing, public consultation, and drafting regulatory guidelines.
While his professional life deals with the broader areas of environmental concerns, science and technology, and health, Anton has applied that experience throughout his career to promote conservation and advocacy for the natural environment, with an emphasis on marine life in Canada and around the world. He serves as volunteer board member for a number of community organizations, as well as Advirosy Council Member for the Canadian Ocean Literacy Coalition, and writes on marine conservation topics. He has had the opportunity to advocate for sustainable fishing methods on CBC radio. Anton is a Masters swimmer and an avid scuba diver.
Anton is a biology graduate from the University of Toronto. He is a member of the Science Writers and Communicators of Canada (SWCC), the Council of Science Editors (CSE), the American Medical Writers' Association (AMWA), and the Society of Technical Communication (STC).
Specialties: science communication, strategic communication, scientific editing, communication planning, knowledge mobilization, data visualization, public engagement, writing, editing, plain language communication, knowledge brokering