The role of organizations for a cleaner Ocean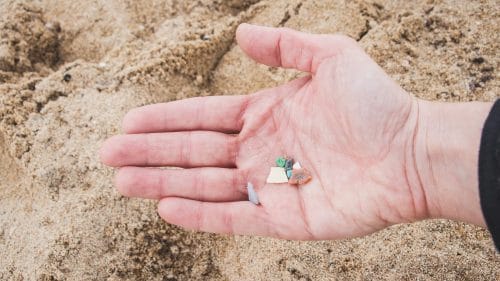 The ocean is the life support system of our planet, and the way we treat it will have repercussions on all life on Earth for the years to come.
Unfortunately, over the last decade, we had to come to terms with the fact that its resources are not limitless, and its vastness is not immune to human impact.
For example, an enormous amount of pollution enters the waterways every day, ending up in the ocean and forming the infamous garbage patches in the center of the ocean's currents (gyres).
This and other issues like oil spills, aquaculture, unregulated fishing and maritime transport are threatening the wellbeing and preservation of our ocean.
Scientists are telling us that the time has come to take responsibility and safeguard the ocean, and many individuals all over the world have stepped up to face these problems, working hard every day to ensure the ocean and its ecosystems are protected.
In this article, we will look at all the amazing organizations that make the best of people's skills and expertise for saving our seas and making a difference in the creation of a more sustainable future.
Below, you will find some of the most inspirational ocean companies that are working hard to reduce ocean pollution, protecting marine ecosystems, and saving our seas for future generations.
The Ocean Conservancy
The Ocean Conservancy is one of the oldest organizations dedicated to the safeguarding of our ocean. Bill Kardash originally founded it in 1972 and its main mission was to educate people to care about animals and the environment.
The organization fought for individual species, but then realized that to protect species, we must also protect their habitats, and it was renamed The Ocean Conservancy in 2001.
Nowadays, this incredible organizations works all around the world to protect the ocean, its ecosystems and inhabitants, and the communities who depend on it.
The Ocean Conservancy works in a wide range of sectors, from fighting climate change to helping develop and implement better government policies, to implementing sustainable fishing practices.
They bring science, community and policy together to find innovative solutions for a more sustainable future.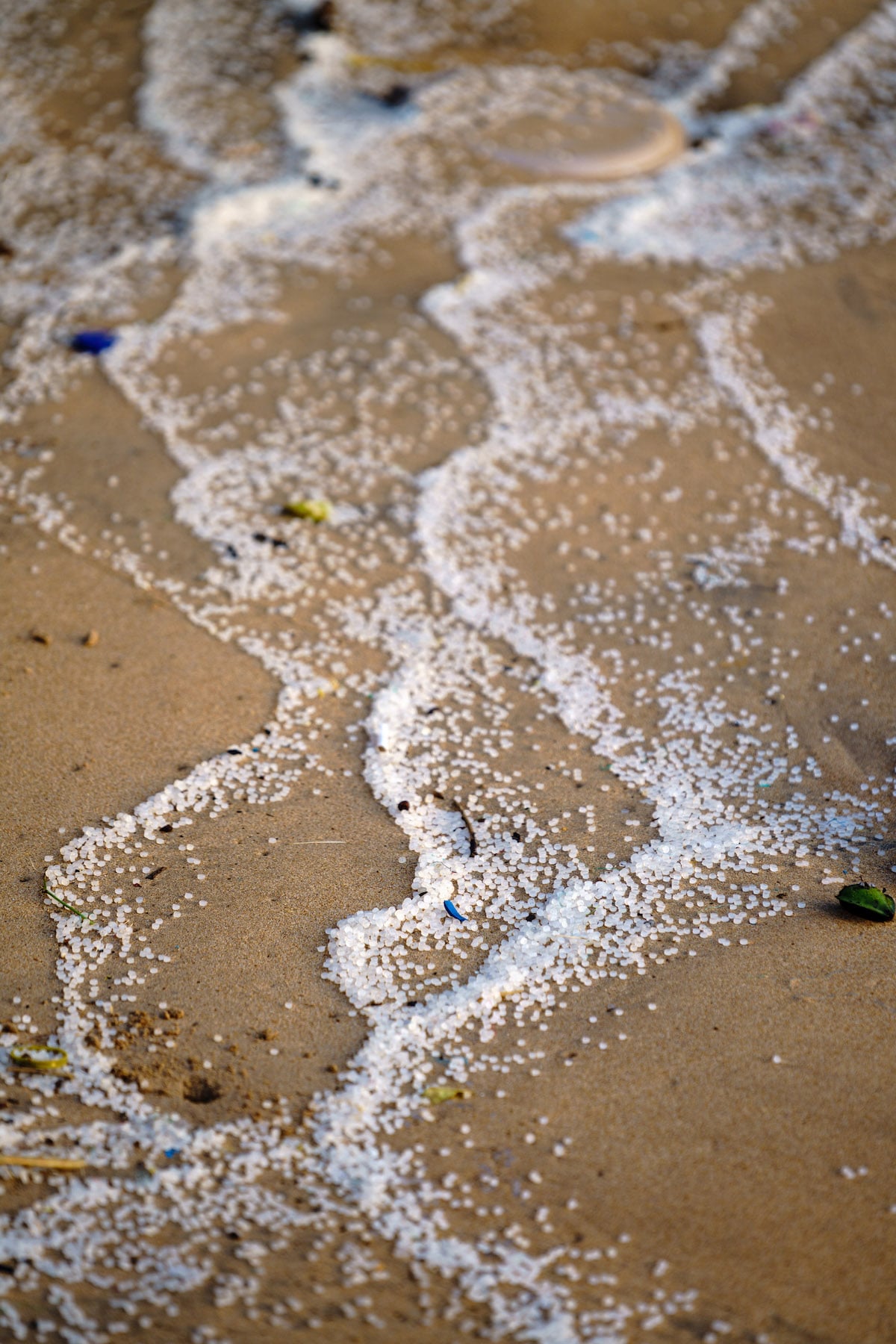 The Ocean Cleanup
The Ocean Cleanup is a non-profit foundation founded by Dutch inventor Boyan Slat in 2013, and it has since been battling against plastic pollution in our oceans. It does this by developing new technologies to remove plastic debris from marine ecosystems, which will improve our planet's environmental issues, the global economy and the health of human beings and wildlife.
By removing plastic from the ocean with the latest technologies, they prevent it breaking down into dangerous microplastics and, by working in rivers, they intercept ocean-bound plastic and prevent it from entering coastal waters in the first place. The Ocean Cleanup aims at cleaning up to 90% of floating ocean plastic by 2040.
Clean Ocean Action
Clean Ocean Action works on the Eastern coast of the United States of America to improve and protect the quality of marine waters.
It uses science, law, research, education and community engagement to protect the national and regional waterways. The organization consists of a coalition of groups working together since 1984, named the "Ocean Wavemakers". After COA's staff has researched the threats and decided on a policy to implement, these groups collaborate and use their individual experience and skills to bring change to the real world.
For the past 30+ years, the organization has been organizing press events and rallies, testifying at public hearings and distributing literature to empower citizens to protect the ocean.
Coral Reef Alliance
As you can understand by the name, this organization works to protect and save coral reefs around the world and it is one of the biggest NGOs focusing exclusively on this goal.
CORAL works at local, regional and global levels, connecting to coastal communities and using innovative science and technologies.
They also are at the forefront of new research focusing on how corals adapt to the changing ocean conditions we have been experiencing in the last few decades. This research has shown that corals can actually adapt to climate change, and that there is hope that we will be able to save coral reefs for generations to come.
Sea Life Trust
The Sea Life Trust is a registered charity organization that works to protect the planet's oceans, their wildlife and ecosystems. They support local projects to safeguard marine wildlife and their habitats, as well as working on conservation campaigns on a global level.
One of their main aim is to work on reducing plastic pollution by creating campaigns and supporting cleanup projects all around the world, as well as removing ghost-fishing gear, one of the greatest killers in our ocean.
They also own and operate two marine wildlife sanctuaries: the Beluga Whale Sanctuary, off the coast of Iceland, and the Cornish Seal Sanctuary, in the UK.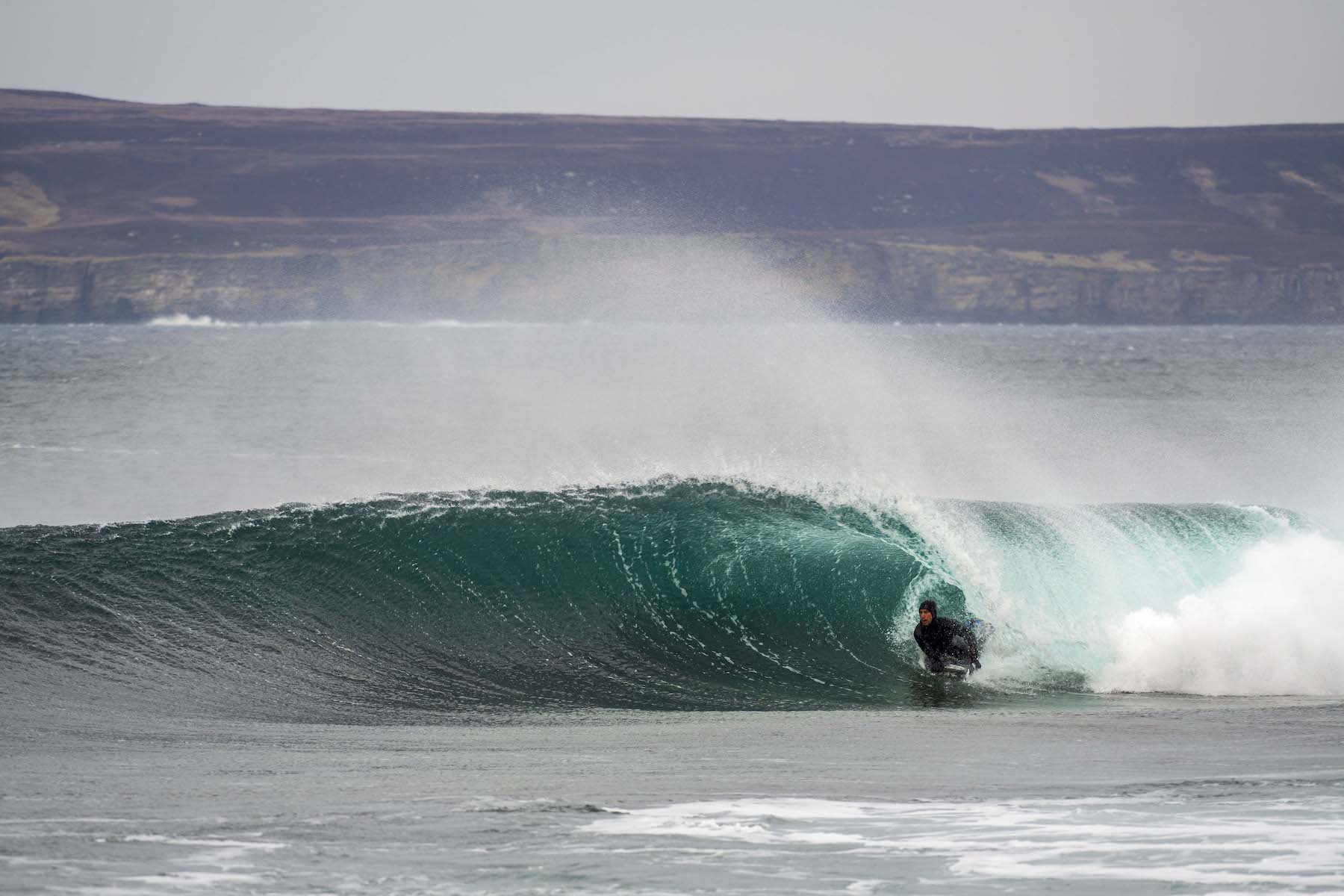 Surfrider Foundation
The Surfrider Foundation is made up of a powerful activist community and network that works and volunteers for the protection and enjoyment of the world's ocean, waves and beaches.
You can join this organization by becoming a volunteer, donating or taking action directly from your computer, for example contacting your local officials.
The Foundation was born in the 80s in Malibu, California, thanks to a group of surfers concerned about the escalating coastal development and the environmental threats it posed. Since then, it evolved to become one of the most important grass-root organizations with an activist network dedicated to the safeguarding of the ocean.
The main issues this network addresses include plastic pollution, ocean protection, beach access for all, coastal preservation and clean water.
Marine Conservation Institute
The Marine Conservation Institute was born from the vision of one person in 1996. The organization focuses on helping the creation of a worldwide network of Blue Parks, which are recognized highly protected areas within the ocean, to ensure that the diversity and abundance of marine life will be safeguarded for future generations. At Marine Conservation Institute, science is used to identify important marine ecosystems and advocate for their protection. Their aim is to protect 30% of the ocean by 2030.
One of their most famous projects is the Marine Protection Atlas, a unique resource for global marine protected area information, which is constantly being updated and will be an invaluable resource for international progress in marine conservation issues.
Oceana
Oceana was founded in 2001 and it became one of the largest international advocacy organizations focused specifically on ocean conservation. Their offices, which are spread around the world, work together to create and implement strategic, directed campaigns focused on specific outcomes related to ocean biodiversity and conservation.
Their main projects focus on fighting against overfishing, reducing ocean pollution and addressing ghost fishing gear issues.
Lava Rubber
If you have spent your life in the ocean and have a vast collection of old, neoprene wetsuits in the closet, then you must check out the work of Lava Rubber.  Founded by Michael Briody, this ocean-friendly business began its recycling project in 2009. They collect old suits or neoprene scraps from all kinds of ocean lovers, and transform them into something new!
Through a special manufacturing process, they turn the collected neoprene into what they call "Lava Rubber." This is a great upcycling idea, as these materials are extremely resilient and hard to get rid of. Thanks to Lava rubber, they can have a useful new life.
On their online store, you can find all kinds of products, from slippers to outdoor mats, yoga mats, coasters and more.
Ocean Sole
Ocean Sole is another upcycling business that helps saving our ocean. It collects washed up flip-flops found along the coastlines and beaches in Kenya.
Its founder, Julie Church got this incredible idea when she saw children making toys from discarded flip-flops. Then, she started encouraging locals to collect, wash and cut the slippers and turning them into colorful products.
The concept was a massive success, and the best thing is that it supports local coastal communities in Kenya.
Ocean Sole does not only positively impact the lives of the local community and help the environment with the upcycling project; its turnover further supports conservation efforts.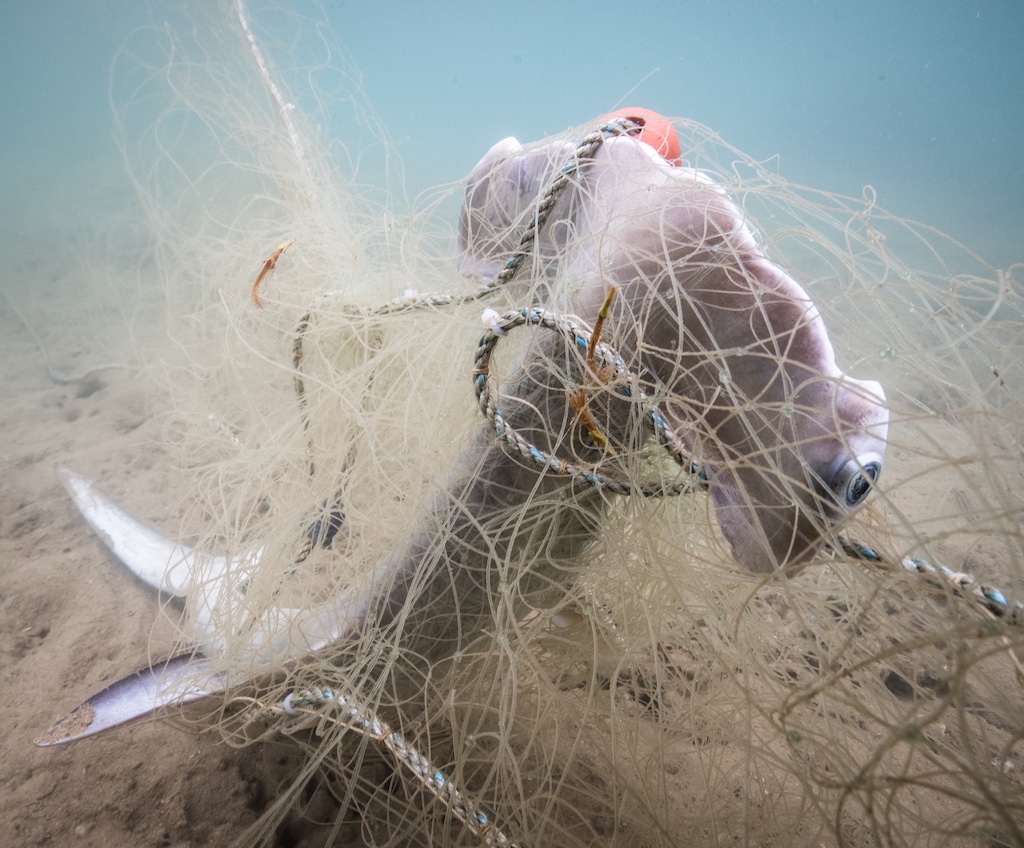 Sea2See
At Sea2See, they make glasses with recovered ocean plastic. François van den Abeele, the company's CEO and founder started imagining this product while working in the maritime industry, inspired by the Ocean Cleanup initiative.
His idea was creating a product that could raise awareness about ocean contamination and the importance of safeguarding marine ecosystems.
After realizing that sustainability was almost none existent in the optical sector, he decided to found Sea2See, which became of the pioneers in using recycled marine polymer in the eyewear and watch sectors, and has developed a sustainable solution to reduce marine plastic and improve the lives of marginalized coastal communities.
Sea2See also collaborated with Free the Slaves to put an end to child fishing slavery: each watch you purchase will contribute to education material for marginalized children in coastal communities.
Bracenet
Ghost nets are fishing nets that were lost or even intentionally discarded in the ocean. Every year, up to 1 million tons of these nets become marine debris, posing a great danger to marine animals. Bracenet's purpose is to recover these nets and upcycle them into new products, using the generated revenue to fund other recovery missions or donating it to projects for the protection of the oceans and marine life.
It is a great example of circular economy, where we can give value to materials that are usually considered waste, and generate positive impact. All products are handmade and shipped without plastic; you can find bracelets, earrings, dog leashes, bags, and much more.
4Ocean
This is a business model that believes in the single actions of individuals, and the fact that we can, collectively change the world!
4Ocean believes in business as a force of good and is committed to ending the ocean plastic crisis. They run a global ocean cleanup operation with a full-time crew recovering harmful marine debris, and help educate and empower people to fight against plastic pollution.
In their online shop, they sell reusable alternatives to common single-use plastic items (like bottles and cups), cleanup kits and sustainable accessories.
Their bracelets, made with stainless steel and certified recycled 4Ocean plastic are a symbol of the fight against ocean pollution!
And, with every 4ocean product, you will also get a One Pound Promise, which ensures that one pound of trash will be pulled from the ocean, rivers, and coastlines.