Plastic Not Fantastic – Awareness Campaign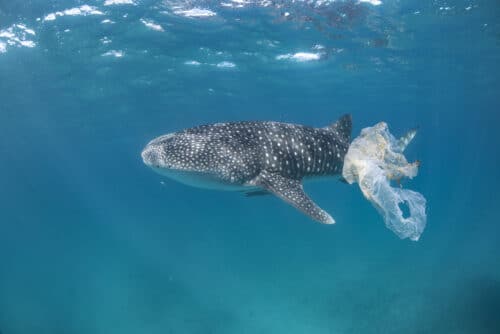 You may have heard by now, that our consumption of plastic is choking our oceans…
It's been estimated that up to 12.7 million tonnes of plastic enter the each each year, equating to around 1 garbage truck full every minute. As the ocean becomes one big plastic soup, marine organisms are getting entangled or eating plastic, leading to starvation or issues with toxin accumulation. You may think that recycling is the answer, but only around 9% of all plastic ever created has been recycled…
The Marine Diaries' first digital awareness campaign launched in June 2019 to bring light to this issue. Focussing on plastic pollution and its impact on the environment, the campaign brought together over 35 stakeholders across the plastisphere – from researchers and campaigners, to organisations tackling plastic head-on.
The Plastic Not Fantastic campaign explored 4 main topics:
Plastic in fashion

Plastic in food & drink

Plastic in health & beauty

"Biodegradable" plastics
The goal of the campaign was to highlight the sources of plastic pollution, its effect on marine organisms, and to inspire behavioural change. Together, we can help stem the plastic tide. By highlighting
How can you help fight plastic pollution?
The first step to helping combat plastic pollution is to educate yourself about the issue. Luckily, we've cut all the information into bite-sized chunks for you! Check out our articles – each one ends with handy tips on how you can help! We've also reviewed numerous home, kitchen, and beauty products so you don't have to any time wondering what to buy. (Check out our shop for a discount).
Whether you're already a plastic-free hero, or you're just at the beginning of your journey, The Marine Diaries can help you reduce your plastic consumption when you eat, drink, or shop.
Feeling a bit overwhelmed with info? Just start with our complete guide on how to begin your plastic-free journey.