Director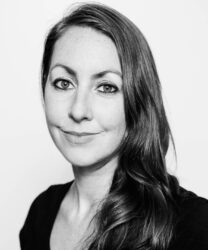 Emilie McGlone
Peace Boat US
777 United Nations plaza, Suite 3E
10017 - New York | United States of America
- Blue Economy
- Climate Change
- Ocean Exploration
- Ocean Science Education
- Stakeholder Engagement
Description
Emilie McGlone has been working with Peace Boat since 2004

and currently is the United Nations liaison and Director of the

New York-based office of Peace Boat US, a non-profit

organization working to promote peace, sustainable

development and respect for the environment through

educational programs organized onboard the Peace Boat, a

chartered passenger ship that travels the world on peace

voyages. Peace Boat holds Special Consultative Status with the

Economic and Social Council of the United Nations and works in

partnership with UN representatives, Nobel Peace Laureates

and community leaders from around the world to create

opportunities for international cooperation focused on

environmental sustainability, cultural awareness and peace education. Emilie works to foster

youth education and develops specific programs to learn about important global issues

onboard the Peace Boat. Founded in 1983 and nominated for the Nobel Peace Prize in 2008,

Peace Boat has sailed on over 100 global voyages, carrying more than 60,000 people to more

than 100 countries. Peace Boat has recently launched a new initiative to build an Ecoship to

sail around the world, showcasing green technology and design, while inspiring positive

change to radically reduce our carbon footprint.Peace Boat is a committed campaigner for

the UN Sustainable Development Goals, sailing with the Global Goals Logo on the hull of the

ship. Peace Boat's Ecoship Project will build the worlds most sustainable passenger ship. A

flagship for the SDGs, Ecoship seeks to address ocean acidification with reduced carbon

emissions and significantly reduce marine pollution.