Why is Ocean Conservation so important?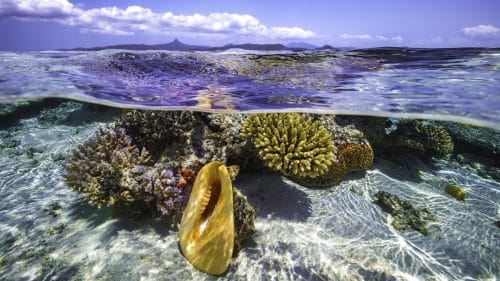 The ocean covers three-quarters of the Earth's surface and feeds about half of the world's population, as well as being home for millions of animal species – hundreds of thousands of which have yet to be found! The ocean also functions as a life-support system for our "blue planet", regulating the climate on a global scale and producing over half of the oxygen we breathe. Despite this, mankind has mistreated these life-giving oceans to the point where around 40% of marine ecosystems have been harmed.
For far too long, people believed the ocean was endless and unaffected by human activity.
Scientists have just recently realised the terrible impact and ongoing hazard of human activities and behaviour. Our ocean is threatened by overfishing, climate change, pollution, habitat destruction, invasive species, and other types of human exploitation. 
Marine conservation as a concept, then, is actually relatively new. It wasn't until the 1960s that it became widely accepted that major fish populations were declining and ecosystems were rapidly deteriorating. Today, marine conservation is regarded as one of the world's most pressing scientific issues. 
Ecosystems have irreversibly changed, ocean management is fragmented, and seas are managed separately from their terrestrial (land) counterparts. Given that water covers 71% of our world, the status of our waterways has become one of our most serious concerns.
A variety of issues have had a harmful impact on our oceans in recent years:
climate change
pollution
overfishing
acidification
sedimentation
What are the policies and actions to reach the goal? 
​​What is being done to fight for ocean conservation? And, even more importantly, what can you do in your everyday life to support it?
The good news is you can actually do a lot in your daily life to help safeguard the ocean and all the species it sustains. For example:
Learn about and support your local or national marine protected zones, and look into volunteering possibilities there.
If you travel, look for marine protected areas that are dedicated to the conservation of marine life, such as the Blue Parks.
Only take pictures and leave footprints.
Tell your legislators how vital it is to protect marine species.
Tell your legislators that you believe it is critical to address climate change.
Spread the word about what we can do to safeguard ocean ecosystems by talking to people about ocean species and ocean conservation.
Stop using single-use plastics (such as supermarket bags, straws, to-go containers, and bottled drinks) and replace them with reusable alternatives. Let businesses know why you prefer or avoid their products.
Reduce your reliance on fossil fuels by riding your bike, taking public transportation, attending virtual meetings and conferences to cut down on long-distance travel, Using renewable energy to power your home and consuming less meat, or no meat!
Consume only sustainable fish (or none at all!). You may also help by purchasing only responsibly caught fish, while current research indicates that fishing is harmful to the ocean, and that eating no fish at all would be far better for marine ecosystems!
Support groups dedicated to preserving marine biodiversity.
Participate in a cleanup! Many organisations, such as The Sea Cleaners and The Ocean Clean Up, are working on this and creating new technology. Supporting them is a fantastic way to help save the ocean!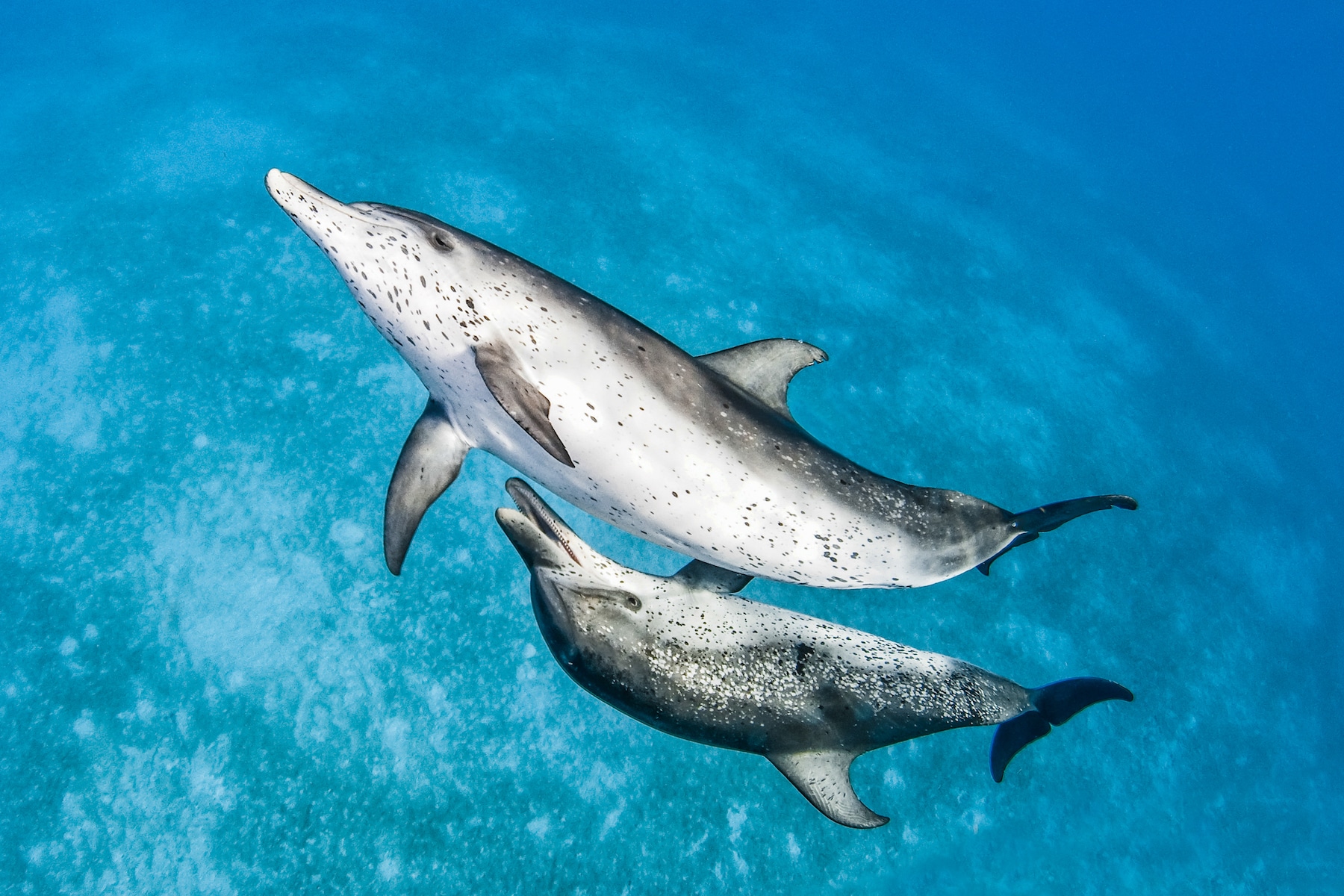 The full list of conferences 
If you're interested in learning more about the most recent advancements in terms of new technology and regulations to clean up our ocean, here's a list of significant ocean-related conferences throughout the world.
Gordon Research Seminar and Conference — Ocean Biogeochemistry
30 Apr 2022 – 06 May 2022 • Castelldefels, Spain
This Ocean Biogeochemistry Seminar and Conference provides a unique opportunity to share and exchange new data and cutting-edge ideas. Ocean dynamics are driven by complex processes that are critical for ecosystem resilience. "Fundamental and interdisciplinary biogeochemical research that is vital to create a holistic understanding of our past, present, and future oceans" is the goal of this conference.
2022 Joint Aquatic Sciences Meeting
14 May 2022 – 22 May 2022 – Grand Rapids, Michigan, United States
"The world's largest assembly of aquatic scientists, students, practitioners, resource agency employees, and industry representatives in history," according to JASM (the Joint Aquatic Sciences Meeting).

Gordon Research Seminar and Conference — Ocean Mixing
04 Jun 2022 – 10 Jun 2022 – Mount Holyoke College, South Hadley, United States
The impact of ocean mixing on the ocean and atmospheric systems, as well as on Earth and society in general, will be discussed during this conference.
Gordon Research Seminar and Conference — Ocean Global Change Biology
16 Jul 2022 – 22 Jul 2022 – Waterville Valley, United States
"Integrating Environmental, Organismal, and Community Complexity into Ocean Global Change Research" will be the theme of this forum.
27 Jun – 1 Jul 2022 – Lisbon, Portugal
The UN Ocean Conference will be co-hosted by the governments of Kenya and Portugal this year, and it will aim to address many of the issues that the COVID-19 outbreak has brought to light. We'll strive to come up with important structural changes and common solutions during the meeting.
7th International Marine Debris Conference (7IMDC)
18 Sep – 23 Sep 2022 – Busan, Republic of Korea​
This is one of the oldest international conferences on the subject of marine debris and plastic pollution. Governments, industry, scientists, and society will come together to discuss the most recent research, strengthen cooperation, and discover answers to major global issues.
ICEOE 2022 — The 5th International Conference on Environment and Ocean Engineering
21 Oct 2022 – 23 Oct 2022 – Shandong, China
Shandong University is hosting ICEOE, which is one of the major platforms for sharing and exchanging breakthroughs in Environment and Ocean Engineering. It will bring together renowned scientists and researchers from all over the world to debate the most recent subjects in the field.
​​​5th International Symposium on the Effects of Climate Change on the World's Oceans
17-21 April 2023 – Bergen, Norway
ECCWO-5 brings together scientists from around the world to better understand the effects of climate change on ocean ecosystems and to identify potential adaptation and mitigation measures. It also provides the most up-to-date information on how our oceans are changing, what is at risk, and how to respond and work toward a more sustainable future.
More info and projects on ocean conservation
The Marine Conservation Atlas (MPAtlas), a Marine Conservation Institute initiative, was launched in 2012 with the goal of providing a more nuanced picture of worldwide marine protection. The goal of this project is to clarify, calculate, and illustrate the level of protection and implementation of marine protected zones around the world (MPAs). The identification and tracking of fully and highly protected regions is our major focus. These criteria will guide future discussions and goals for worldwide marine conservation efforts.
To ensure that marine protected areas (MPAs) truly safeguard marine biodiversity, we need guidelines. The Marine Conservation Institute started the Blue Parks program to recognize and reward excellent MPAs, as well as to encourage governments, managers, communities, and leaders to pursue effective conservation. The Blue Parks initiative aims to create a global ocean refuge system that protects at least 30% of the ocean's biodiversity. The Blue Park Awards honour exceptional marine protected areas (MPAs), and the Blue Park criteria serve as a science-based benchmark for marine conservation effectiveness.
Ocean Care works on a number of different projects and campaigns to protect our ocean. With the campaign "Silent Oceans", for example, Ocean Care wants to make sure marine life is protected against underwater noise. They are also launching a new program to fight the devastating effects deep sea mining is having on marine ecosystems. 
References
https://www.oceancare.org/en/our-work/ocean-conservation/
https://www.oceanconservation.org/
https://www.worldwildlife.org/initiatives/oceans
https://www.oecd.org/ocean/topics/ocean-conservation/
https://marine-conservation.org/why-protect-the-ocean/#:~:text=A%20healthy%20ocean%20regulates%20climate,emissions%20produced%20by%20human%20activities.
https://www.oysterworldwide.com/news/marine-conservation-important/
https://www.fao.org/zhc/detail-events/en/c/846698/
https://www.gvi.co.uk/blog/out-of-sight-front-of-mind-why-marine-conservation-is-so-important/