Scientists meet Artists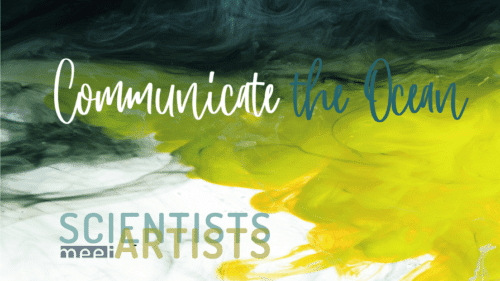 The infinite blue of the oceans continues to be an unfathomable mystery for most of us. Approaching these worlds, understanding the species, processes and ocean dynamics has been a constant endeavour in the history of humanity. How to deliver knowledge about the oceans to citizens is one of the challenges launched by UNESCO through its "Ocean Decade" initiative. This initiative, among other objectives, is committed to stimulating ocean literacy in the knowledge of the oceans and their dynamics. From the Campus do Mar of the University of Vigo, we are involved with this goal of approaching scientific knowledge to citizens.
In this context, an initiative such as Scientists meet Artists arises. A place for meeting and establish a dialogue between disciplines. For a year, research staff mainly from the Campus do Mar network, the Marine Research Center of the University of Vigo, the Spanish Institute of Oceanography, the University of Minho and the University of Santiago de Compostela, has been collaborating with illustrators. Each researcher contributed with their scientific knowledge, while the illustrator reflected that concept and content in each sheet. Thus, each piece is the result of collaboration between distant disciplines, both with their language, which were capable of making the oceans a meeting place.
Within the framework of this initiative, we have prepared different an annual calendar for 2022. In addition to the sheet itself, each month includes QR codes from which you can also access the original ideas that inspired them and download the illustration to colour it yourself.