Uprising exhibition
6 Feb 2021 @ 2:00pm - 20 Mar 2021 @ 4:00pm, 21 Wearing Street, Port Noarlunga SA, Australia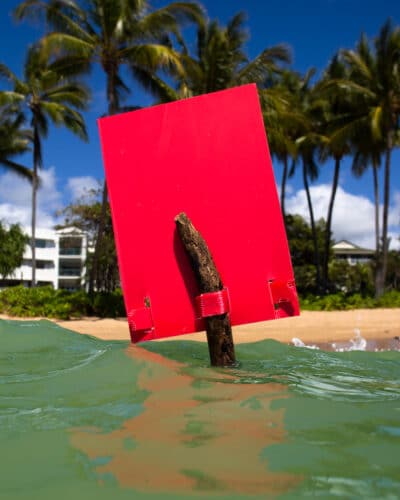 Signs are emerging. The ocean, and all within it, break their silence on the unsustainable human impacts they have endured. Through various photographic styles, activity above and below the surface come to light.
A new solo exhibition by emerging South Australian visual artist Neville Cichon. The third body of work produced on anthropogenic themes following 'Unleashing Hell', 2017, on bushfires and 'Filter', 2018, on rising sea levels and coastal erosion.
'Uprising' imagines the voice of the ocean and its inhabitants as they deliver messages as long overdue feedback.
Pollution, overfishing and the many impacts from a changing climate are just some of the threats confronting the health of the ocean, and subsequently our future.
Photographs taken in and on the water form the majority of the exhibition and are presented in the company of found objects and moving image works.
The work was developed through a mentorship with photographer Che Chorley, an Artist Residency at the Tanks Arts Cente Cairns and research at the Australian Institute of Marine Science, Townsville.
Cichon has exhibited at the 'Creative Climate Awards' in New York in 2018 and 2019 and won the inaugural International Environmental Communication Association 'Outstanding Art Award' in Vancouver in 2019.
Artist website https://neville.cichon.id.au